F-net
The data observed by the "F-net" is already utilized for studying mechanisms of earthquake occurrence and expected to give a large contribution to understanding of earthquake phenomena.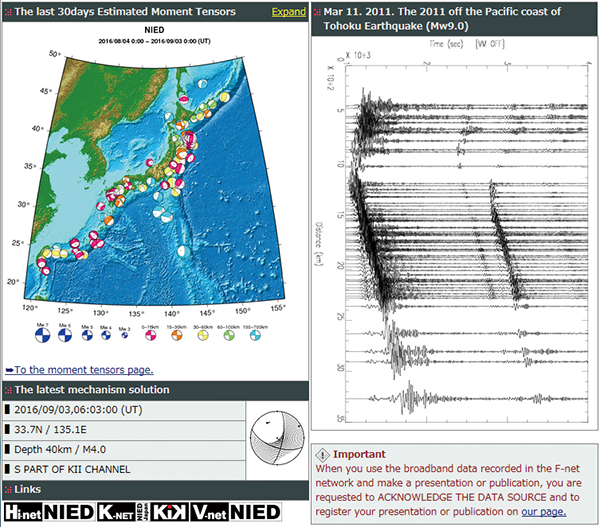 ---
Electromagnetic Phenomena Associated With Earthquakes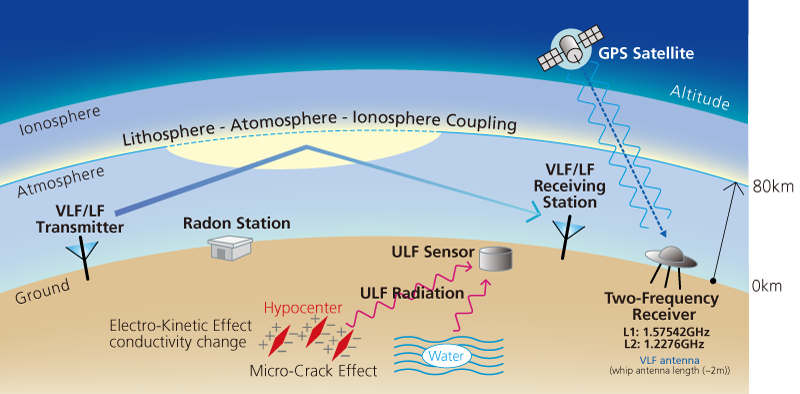 ◆Click to view larger
In order to produce our earthquake forecasts, we rely on data from:
– F-net, the broadband seismograph network maintained by the National Research Institute for Earth Science and Disaster Resilience.
– VLF/ LF, ULF and GPS transmitter signals.
There are several earthquake precursory signals. EAL/IS chose F-net, VLF/LF, ULF and GPS data to research and analyze for predicting short-term earthquakes. We have been successfully forecasting earthquakes from 2010. See our outstanding record of on target forecasts.
By investing in EAL/IS's observation system, many countries facing threat from earthquakes can implement disaster crisis management and growth strategy. Please contact us for details regarding our monitoring system.
To those residing in earthquake prone countries, we hope to reduce your anxiety due to the lethal potential of seismic disasters by offering our sincere desire that in the very near future earthquake forecasting will be accepted and regarded as an essential service of our lives.
---
VLF / LF
Actual EQ Event vs Forecasted EQ Event
From 2011 To Present Published on
EAL website, Google Play, iPhone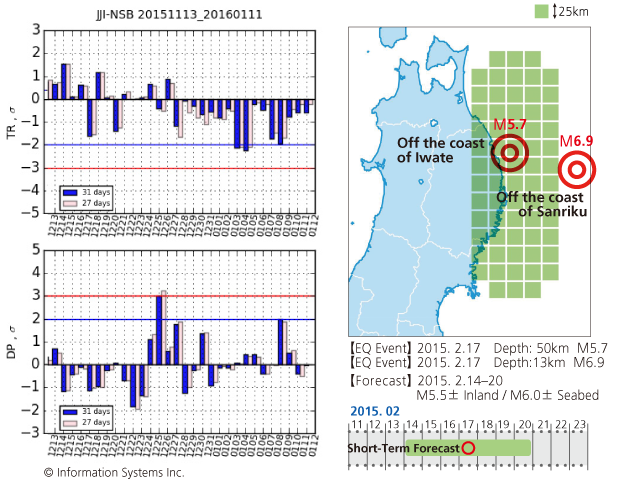 ---
EAL Network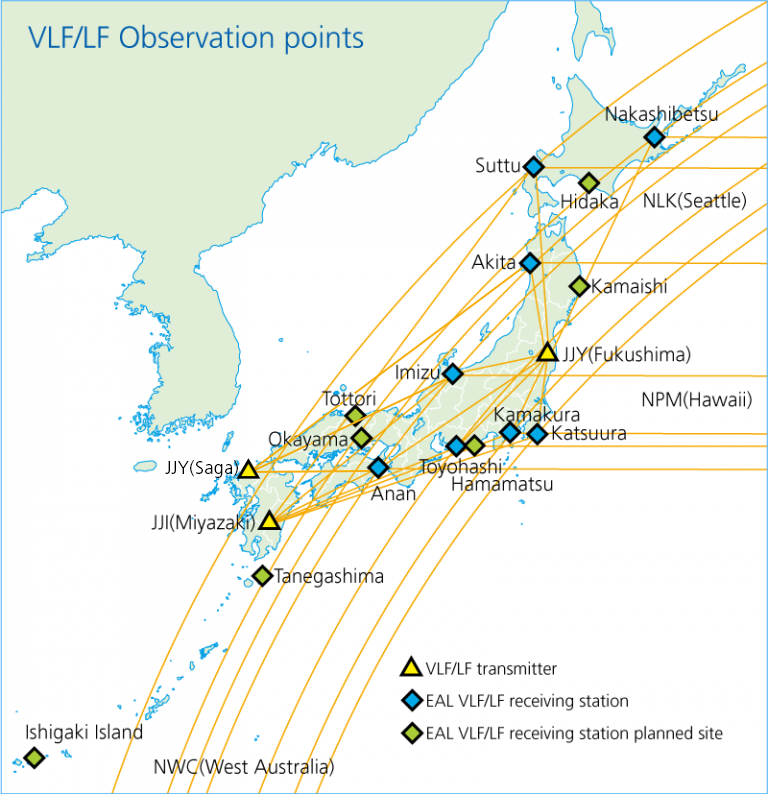 Location of VLF/LF Receiving Stations (Prefectures)
Nakashibetsu A (Hokkaido)
Suttu (Hokkaido)
Akita (Akita)
Kamakura (Kanagawa)
Katsuura (Chiba)
Imizu (Toyama)
Hamamatsu A (Shizuoka)
Hamamatsu B (Shizuoka)
Anan (Tokushima)
VLF/LF Transmitting Stations
(1) JJI (Miyazaki, 22.2kHz)
(2) JJY (Fukushima, 40kHz)
(3) JJY (Saga, 60kHz)
(4) NWC (West Australia, 19.8kHz)
(5) NPM (Hawaii, 21.4kHz)
(6) NLK (Seattle, 24.8kHz)
Expanding the Network
We plan on installing additional receiving stations as soon as funding is available as the data from the present number of VLF/LF receiving stations is not enough to forecast the approximate location of future seismic strikes.
JJY transmitter signal (standard wave) is used for radio watches.
http://jjy.nict.go.jp/index-e.html
JJI transmitter (Ebino, Kyushu) belongs to Japan Maritime Self-Defense Force.
---
◆Click to view larger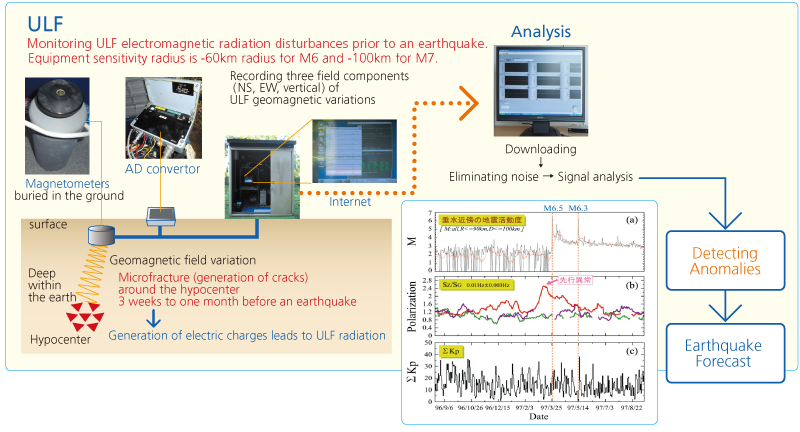 ---